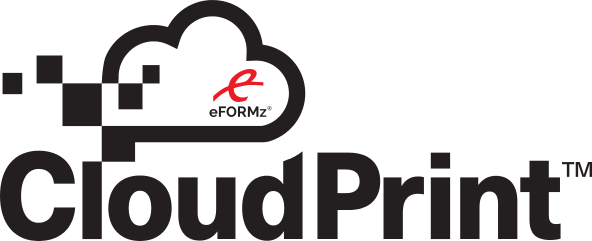 Easily distribute print or digital output via the cloud with eFORMz CloudPrint.
eFORMz CloudPrint goes beyond printing through an operating system spooler or direct spooler. CloudPrint extends the basic capabilities of output delivery from LAN and VPN-connected devices to a true cloud model for printing. Bypass network access barriers and time-consuming management of physical endpoints. CloudPrint makes connection management easy.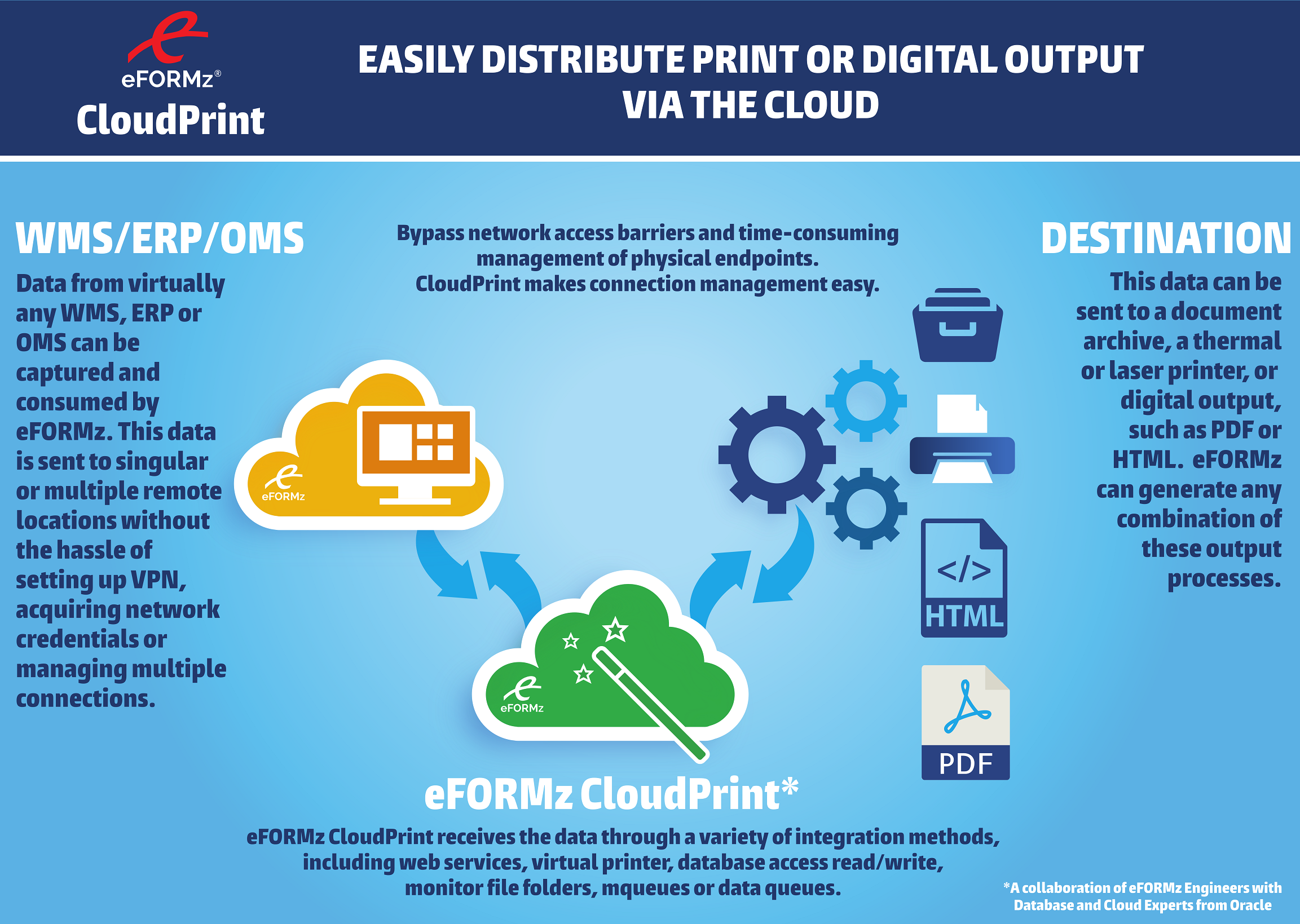 Data from virtually any WMS, ERP or OMS can be captured and consumed by eFORMz. This data is sent to singular or multiple remote locations without the hassle of setting up VPN, acquiring network credentials or managing multiple connections. 
eFORMz CloudPrint receives the data through a variety of integration methods, including web services, virtual printer, database access read/write, monitor file folders, mqueues or data queues. This data is sent to a document archive, a thermal or laser printer, or produces digital output, such as PDF or HTML. One or all these output processes can be employed by eFORMz.  
Interested in learning more or downloading CloudPrint? Contact us today!